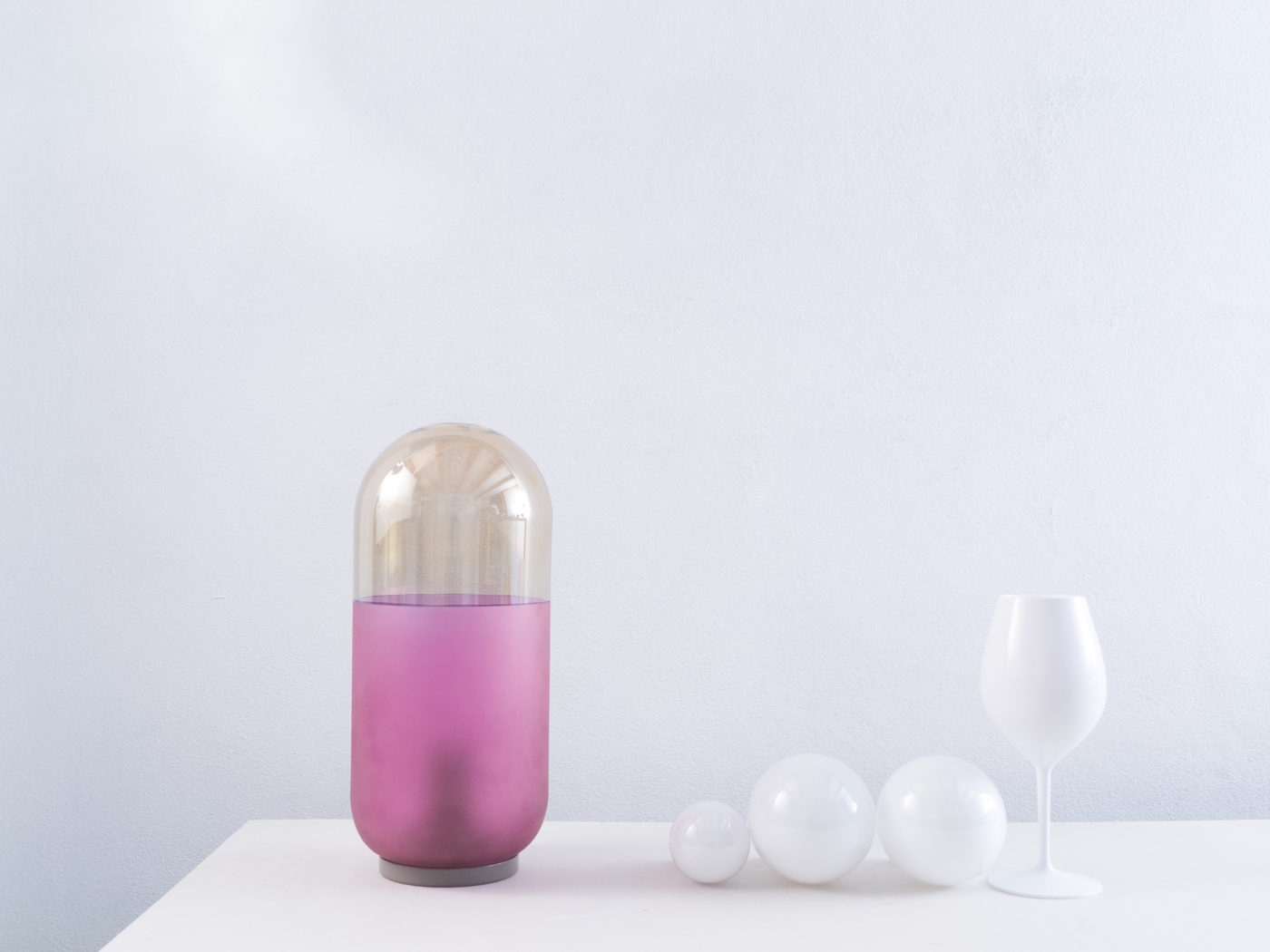 Lampada da tavolo in vetro lavorato a mano.
Handmade glass table lamp.
Continue shopping
Dimensioni: Ø15 x H35 cm
Il progetto nasce dalla scomposizione e ricomposizione di forme geometriche pure, lavora sull'armonizzazione delle proporzioni per arrivare ad una forma riconoscibile e definita che, pur dotata di forte personalità architettonica, si presenta con silenziosa eleganza.
Minime variazioni di forma, dimensioni e colore sono da considerarsi caratteristica esclusiva, segno di qualità e produzione non seriale.
Dimensions: Ø15 x H35 cm
The project stems from the decomposition and recomposition of pure geometric forms, working on the harmonization of proportion to come to definite and recognizable form which, although with a strong architectural personality, has got a quiet elegance.
Minimal variations in shape, size and color are to be considered an exclusive feature, a sign of quality and non-serial production.
Design
Manufacturer
Production
Product details
dimensions — L39 x W19 x H22cm
materials — Borosilicate glass, vetro borosilicato
colors — pink, rosa
article number — PATP