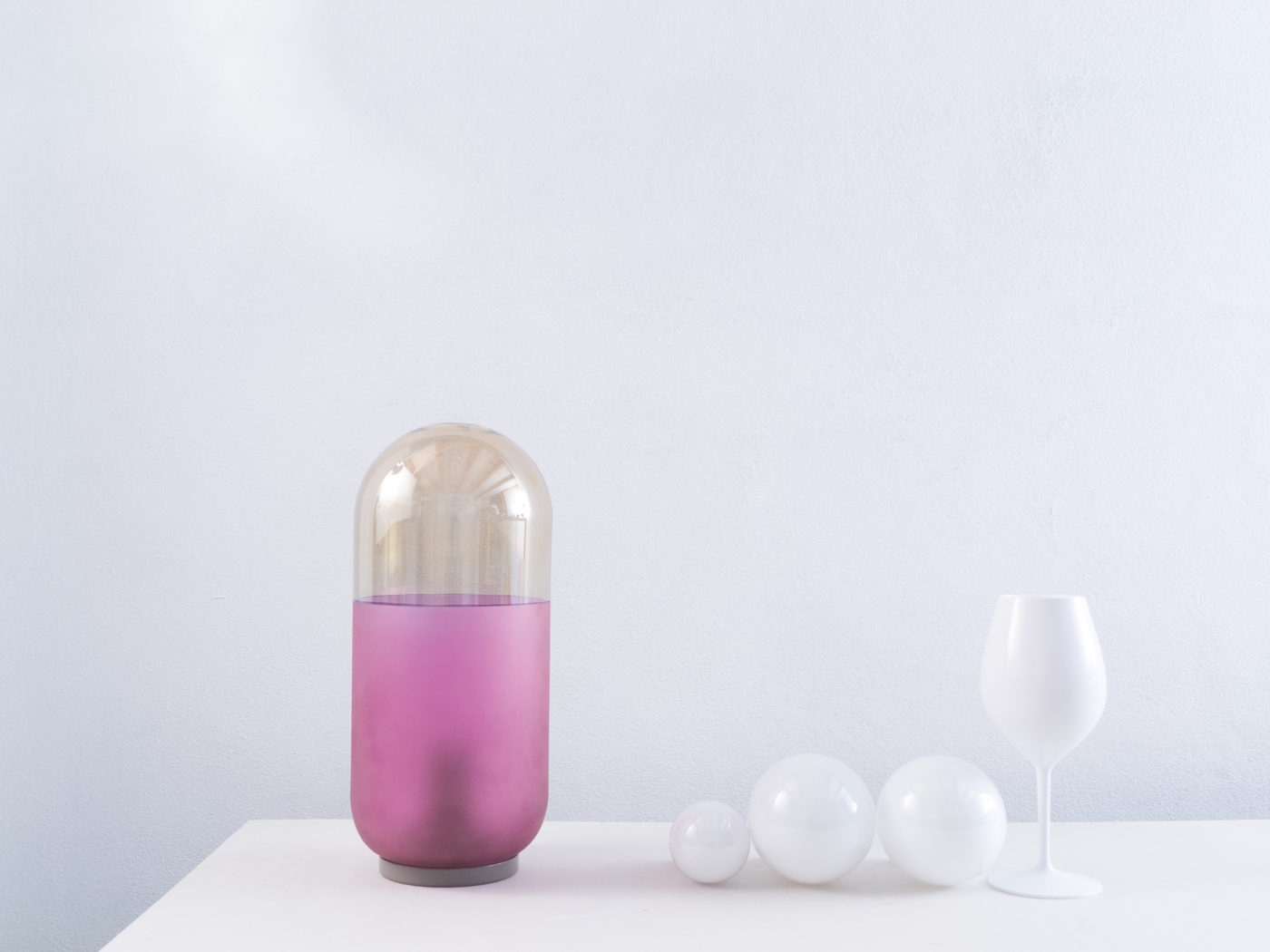 Lampada da tavolo in vetro lavorato a mano.
Handmade glass table lamp.
Continue shopping
Dimensioni: Ø15 x H35 cm
Il progetto nasce dalla scomposizione e ricomposizione di forme geometriche pure, lavora sull'armonizzazione delle proporzioni per arrivare ad una forma riconoscibile e definita che, pur dotata di forte personalità architettonica, si presenta con silenziosa eleganza.
Lavare a mano con acqua calda e sapone e asciugare con un panno morbido.
Non utilizzare agenti abrasivi poiché danneggerebbero la superficie.
Il colore può cambiare nel tempo a causa del carattere del materiale.
Minime variazioni di forma, dimensioni e colore sono da considerarsi caratteristica esclusiva, segno di qualità e produzione non seriale.
Dimensioni: Ø15 x H35 cm
The project stems from the decomposition and recomposition of pure geometric forms, working on the harmonization of proportion to come to definite and recognizable form which, although with a strong architectural personality, has got a quiet elegance.
Hand-wash in warm soapy water and dry with a soft cloth.
Do not use abrasive agents as this will damage the surface.
Colour may change over time due to the character of the material.
Minimal variations in shape, size and color are to be considered an exclusive feature, a sign of quality and non-serial production.
Design
Manufacturer
Production
Product details
dimensions — L39 x W19 x H22cm
materials — Borosilicate glass, vetro borosilicato
colors — pink, rosa
article number — PATP