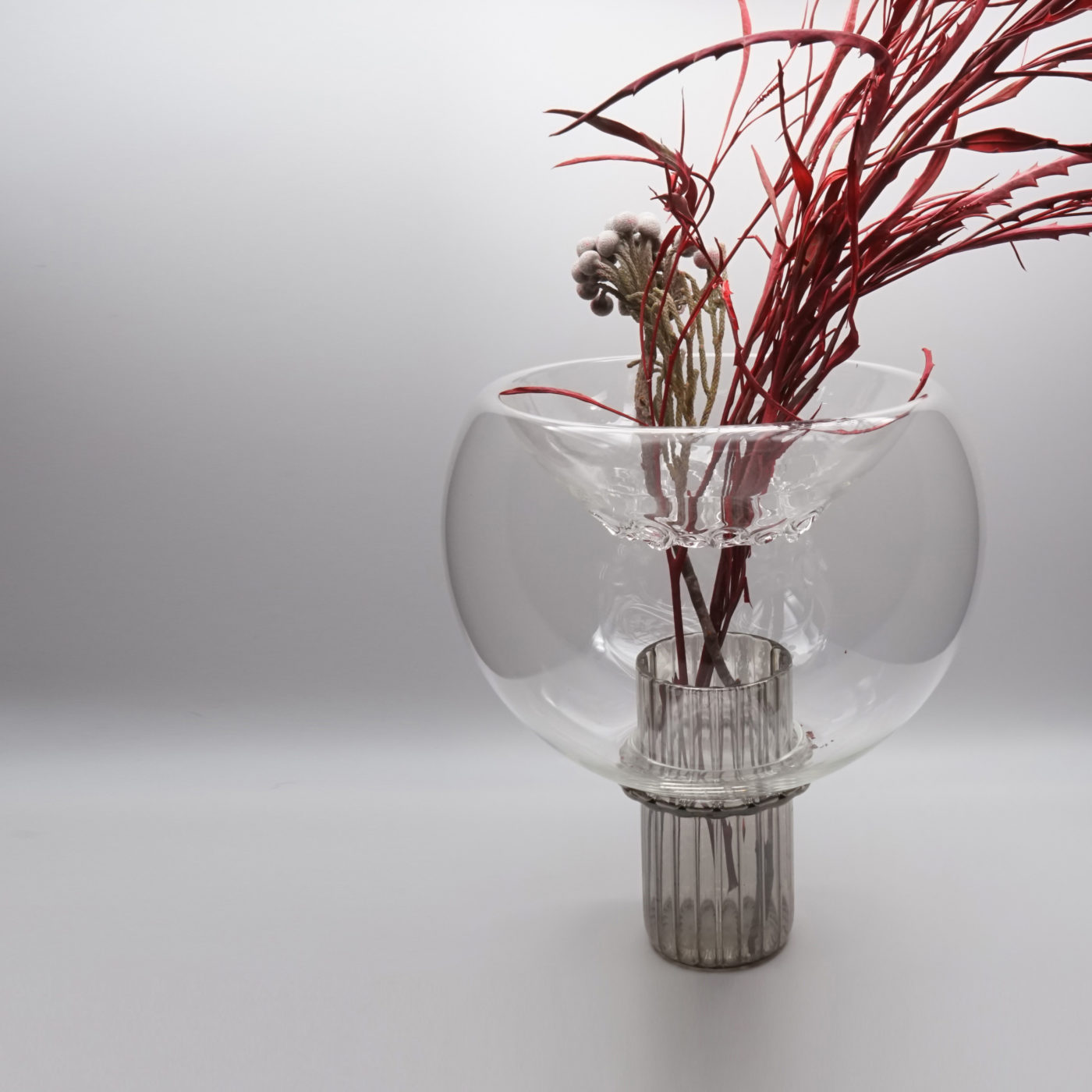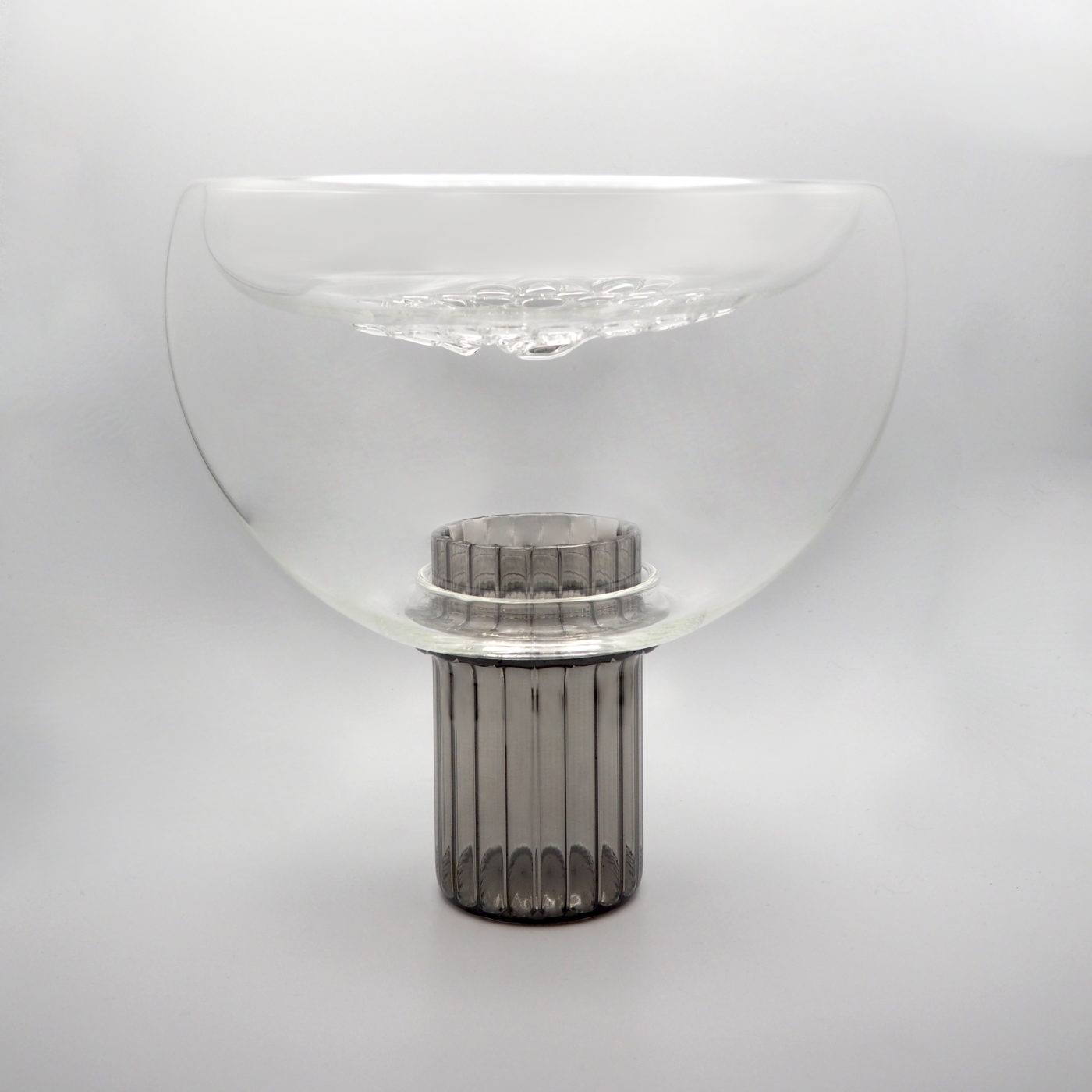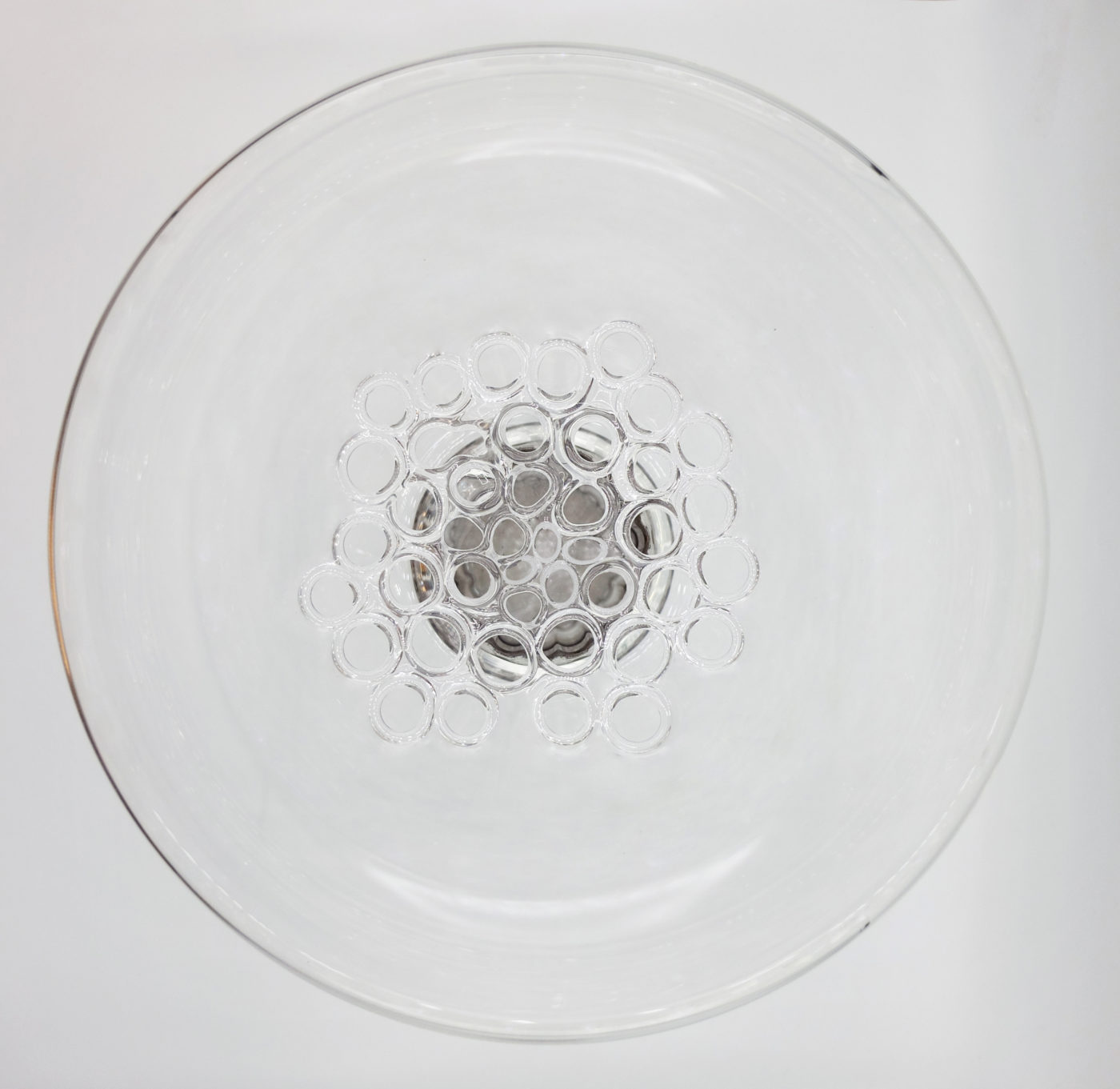 Vaso in vetro borosilicato soffiato e lavorato a mano.
Handmade blown borosilicate glass vase.
Continue shopping
Dimensioni: Ø25 x H25 cm
Soufflè è  un vaso non vaso. Un contenitore che non ne avesse la forma archetipica e che, anche in assenza di fiori, costituisse di per sé una piccola architettura in grado di riempire e decorare lo spazio.
I fori stessi attraverso i quali inserire i fiori recisi ricordano un merletto di Burano e la loro casualità caratterizza Soufflè, elevandolo a pezzo unico.
Minime variazioni di forma, dimensioni e colore sono da considerarsi caratteristica esclusiva, segno di qualità e produzione non seriale.
Dimensions: Ø25 x H25 cm
Soufflè is a vase that's not a vase. A container that does not have an archetypal shape and that, even in the absence of flowers, constitutes in itself a small architecture capable of filling and decorating the space. The holes themselves through which to insert the cut flowers recall a Burano lace and their randomness characterizes Soufflè, elevating it to a single piece.
Minimal variations in shape, size and color are to be considered an exclusive feature, a sign of quality and non-serial production.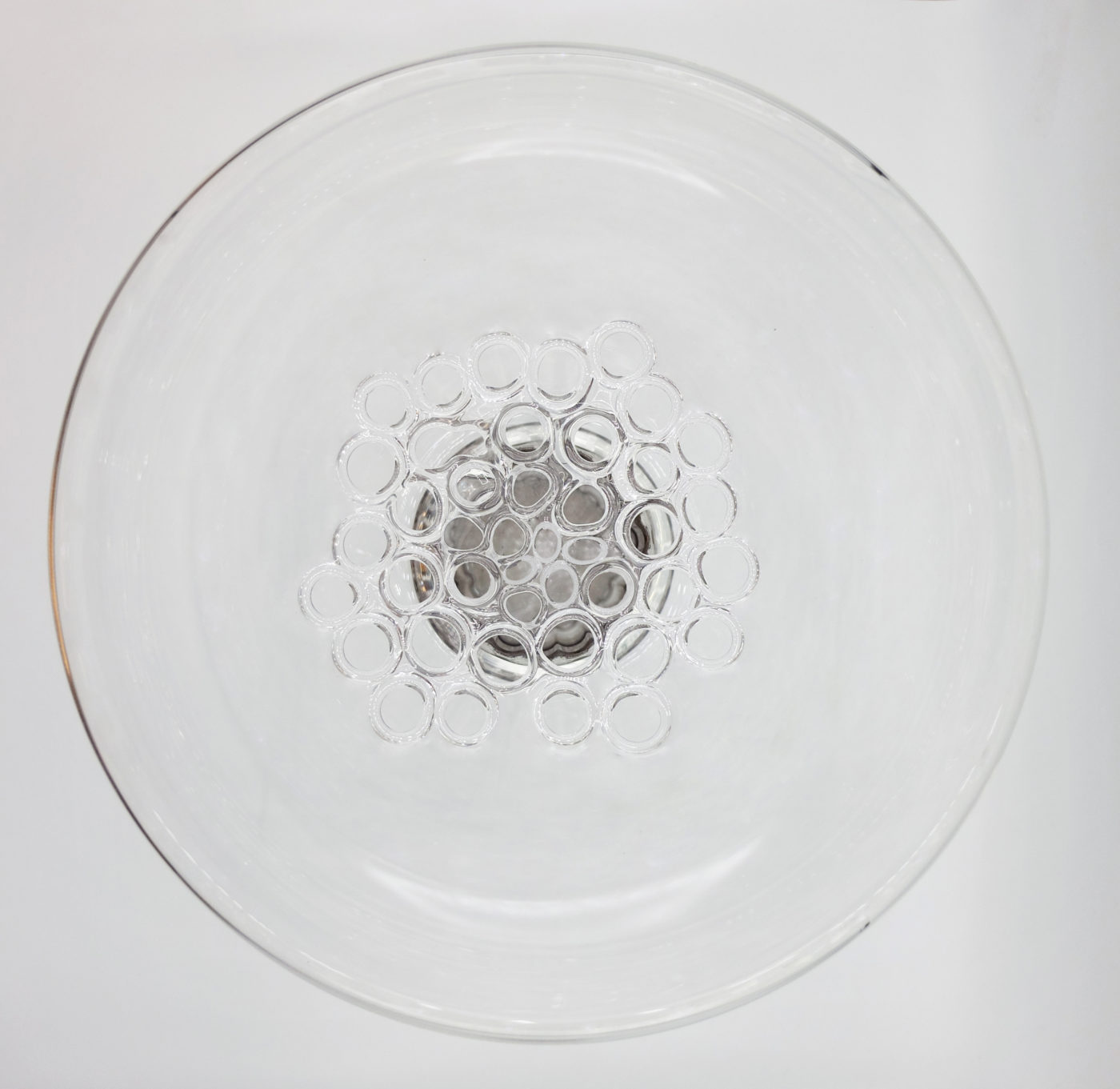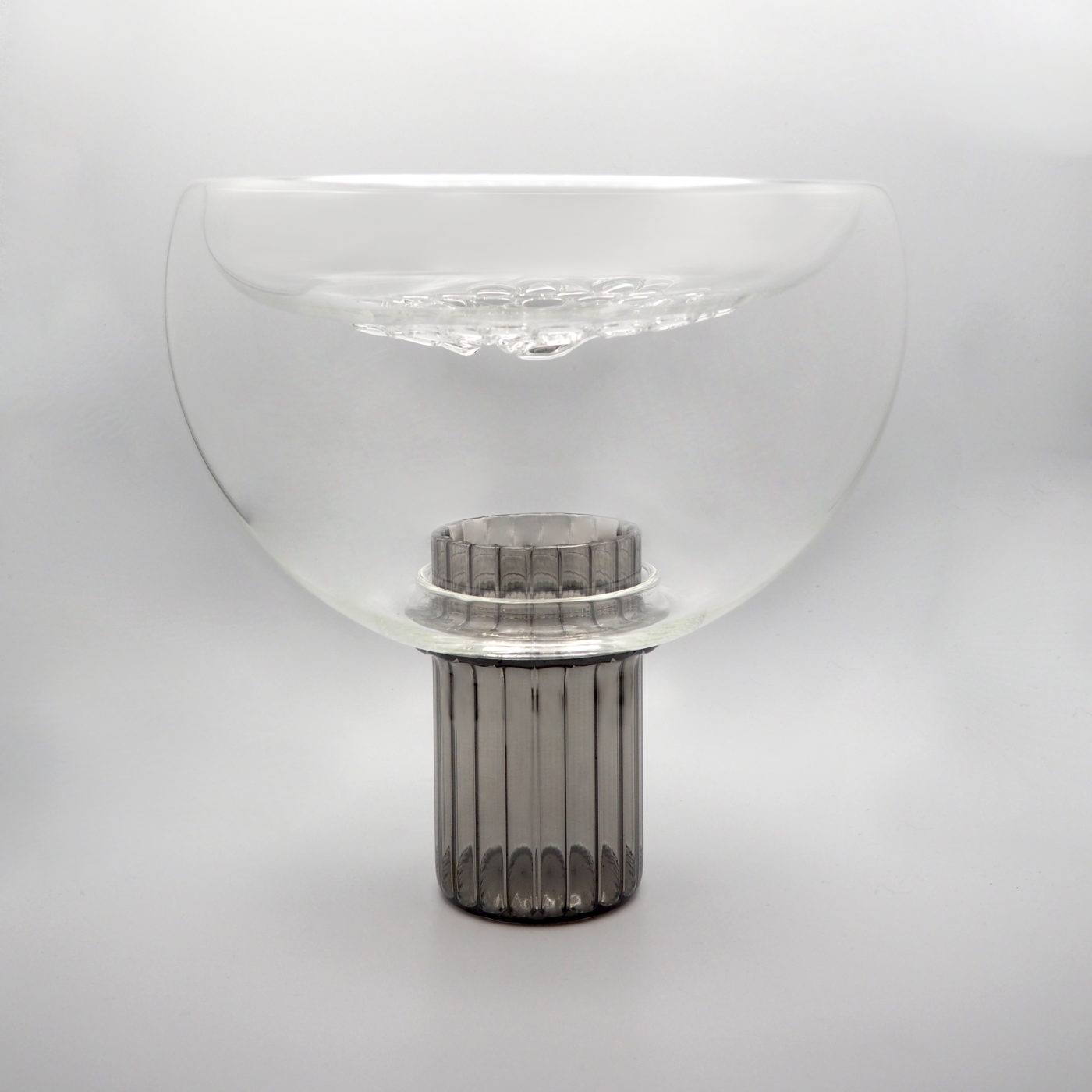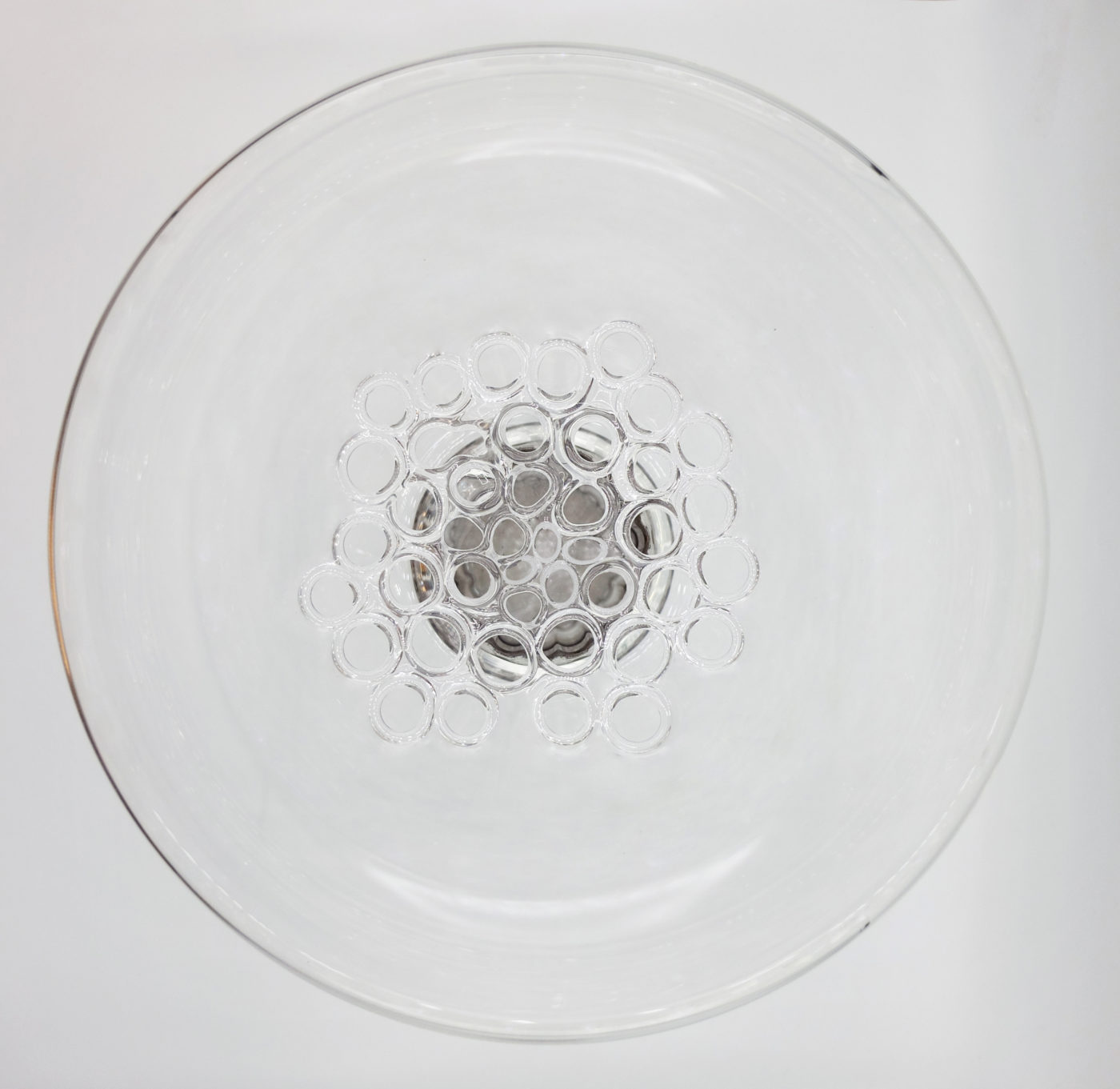 Design
Manufacturer
Production
Product details
dimensions — L35 x W30 x H30cm
materials — Borosilicate glass, vetroborosilicato
colors — trasparente, transparent
article number — SOUF