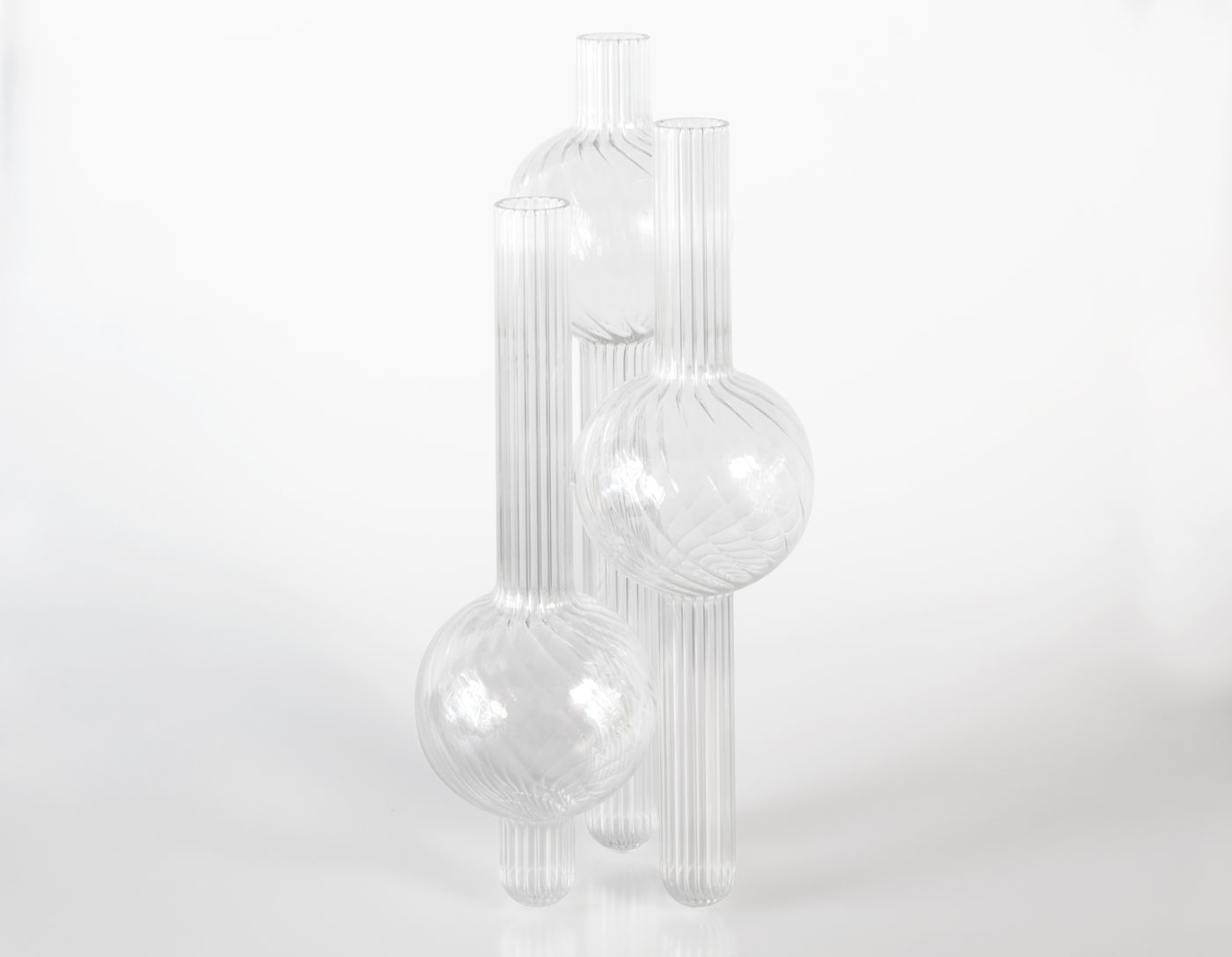 Ikebana per principianti. Vaso in vetro lavorato a mano.
Ikebana for beginners. Handmade glass vase.
Continue shopping
Dimensioni: ∅14  x H34 cm
Tre fiori tenuti insieme da una danza roteante di vetri la cui vertigine raggiunge l'apice nell'appoggio mirabolante su tre punti. 
Minime variazioni di forma, dimensioni e colore sono da considerarsi caratteristica esclusiva, segno di qualità e produzione non seriale.
Dimensions: ∅21  x H34 cm
Three flowers held together by a whirling dance of glasses whose vertigo reaches its peak in the amazing three points support. 
Minimal variations in shape, size and color are to be considered an exclusive feature, a sign of quality and non-serial production.
Design
Manufacturer
Production
Product details
dimensions — L39 x W19 x H22cm
materials — Borosilicate glass, vetro borosilicato
colors — transparent, trasperante
article number — DERV